Vodafone Solutions Partner
ContinYou is a certified Vodafone Solution partner.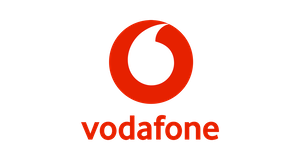 For companies up to approximately 249 employees who are looking for independent advice on telecom matters. Vodafone has accredited its Business Partners to various Partner statuses based on portfolio and expertise.
ContinYou is a certified Vodafone Solution partner. Together, we join forces to be able to serve you as an entrepreneur even better. So you can focus on your core business.


One Mobile
U kunt de kosten voorspellen en beheersen, terwijl uw medewerkers zonder beperkingen hun werk doen, in binnen- en buitenland. Bovendien kunnen zij gratis onderling bellen. Daarnaast is het eenvoudig om ONE Mobile uit te breiden als dat nodig is. Zo kunt u altijd flexibel reageren op veranderingen.
Vodafone ONE Mobile is de mobiele telefonie oplossing van Vodafone voor ondernemers in het MKB. Deze flexibele dienst biedt voor iedere medewerker een passend abonnement op basis van zijn of haar behoeften.



- A flexible standard subscription composed according to the needs of your employees;
- Worry-free calling in and to all EU countries, including the Netherlands with the optional data bundles;
- Worry-free Rest of World bundle possible;
- No more distinction between the Netherlands and other European countries;
- All data credit from bundles of the same size is automatically placed in one large shared bundle;
- Easy to combine with other Vodafone solutions


One Fixed
Worry-free calls national and to Europe
A complete fixed telephony service for existing and new telephone exchanges. Scalable, future-proof and ready for the cloud.
Vodafone One Fixed is easy to scale up and down, without additional investment. This way, your organization remains flexible. You will receive one invoice for all your branches and an advanced management system will give you insight into your usage. And for calls to landlines and mobiles within the Netherlands, you will benefit from competitive rates; calls to your colleagues are even free.


One Fixed benefits
- Worry-free calls to and from Europe, fixed and mobile, for a fixed price per month.
- Suitable for old and modern telephone exchanges
- Suitable for multiple offices
- Keep your existing phone numbers
- Future-proof, ready for One Net and cloud services
- Unlimited free calls to colleagues
- Calls to colleagues are free under the condition that the right product combination is chosen. This is between One Fixed and One Mobile and between One Fixed branches of the same customer.


Business Internet Pro
With Professional Wifi & Business Internet Pro from Ziggo, you choose the internet speed that suits your business. And you have a choice of television and exclusive additional products such as Multi Wifi, Cloud and Pin Certain. In addition, you can of course count on extensive business service.
Fast internet for every employee
With a choice of 60, 300 or 600 Mb per second download speed, your employees can go online unhindered. Even if they work with large files and heavy applications. Do you have dozens of employees or customers at the same time? With Ziggo Multi Wifi, everyone can access the WiFi network.
Internet down? Fixed within 16 hours!
In the event of problems with your Internet connection, we will ensure that you are back online within 16 hours. If you opt for Service Shop Hours, our comprehensive Service Level Agreement, you will even be back up and running within 8 hours.
Choice of television and additional internet options
Watch more than 70 channels on your TV, mobile, laptop and tablet. And optionally connect Videoland, Netflix and YouTube to your TV. In addition, you can easily enable secure PIN payments with Pin Zeker, and work in the cloud with various software packages.


IP TV
Whether you are the proud owner of a hotel, or have a large care institution under your care. With Ziggo's IP Bespoke TV, all your guests and residents can watch television just like at home. And thanks to clear service agreements, you are guaranteed good service and support. That way, everyone enjoys it.
Digital television for everyone
As standard, Ziggo delivers digital TV viewing with the most frequently viewed channels in High Definition. The TV signal runs through our fast and reliable fibre-optic network to your location. And you decide how you distribute the signal inside: via your own IP network or via your coax network.


We provide our services in the following regions:
Nijmegen, Wijchen, Beuningen, Lent, Oosterhout, Bemmel, Elst, Arnhem, Ooij, Millingen aan de Rijn, Kranenburg, Kleve, Groesbeek, Heilig Landstichting, Berg en Dal, Ubbergen, Malden, Heumen, Molenhoek, Mook & Middelaar, Plasmolen, Overasselt, Nederasselt, Grave, Cuijk, Beers, Katwijk, Linden, Haps, Mill, Wanroij, Rijkevoort, Volkel, Uden, Sint Anthonis, Stevensbeek, Boxmeer, Beugen, Oeffelt, Overloon, Venray, Oostrum, Wanssum, Well, Bergen, Nieuw Bergen, Siebengewald, Goch, Afferden, Heijen, Ven-Zelderheide, Milsbeek, Ottersum, Gennep