Mobile internet
Mobile internet means being online anywhere, anytime. Whether it's a laptop, tablet or your cell phone. With mobile internet you can surf the Internet via the 3G and 4G network of telecom providers. That's handy when you're out and about and still want to access the Internet. With a suitable laptop, tablet or smartphone, you can also surf the Internet via WiFi.
Quickly and efficiently ContinYou anticipates what the market and customers want. For this you can use mobile internet from ContinYou. When you want your employees to be able to stay in touch anytime and anywhere, this can be solved by mobile devices. This way all you employees can be online when they are on the road. We provide a dynamic and flexible work environment, and your employees can manage their time more efficiently.
Business benefits of the 4G network
The 4G network offers new possibilities for communication and collaboration at the business level. Exchanging large files becomes faster and new applications, such as mobile video conferencing in HD quality, become available. This makes communication with clients or colleagues easier and increases flexibility and efficiency.


Why mobile internet via ContinYou?
ContinYou is a business partner of renowned providers such as KPN, Vodafone and T-Mobile. Based on a business analysis about your data usage, we advise you about the different rates for mobile data subscriptions and the size of the data bundles.


4G internet for the business
4G internet is available almost everywhere in the Netherlands, this means that even people in outlying areas or far from the district exchange can enjoy all the benefits that fast internet brings via this connection.


4G backup connection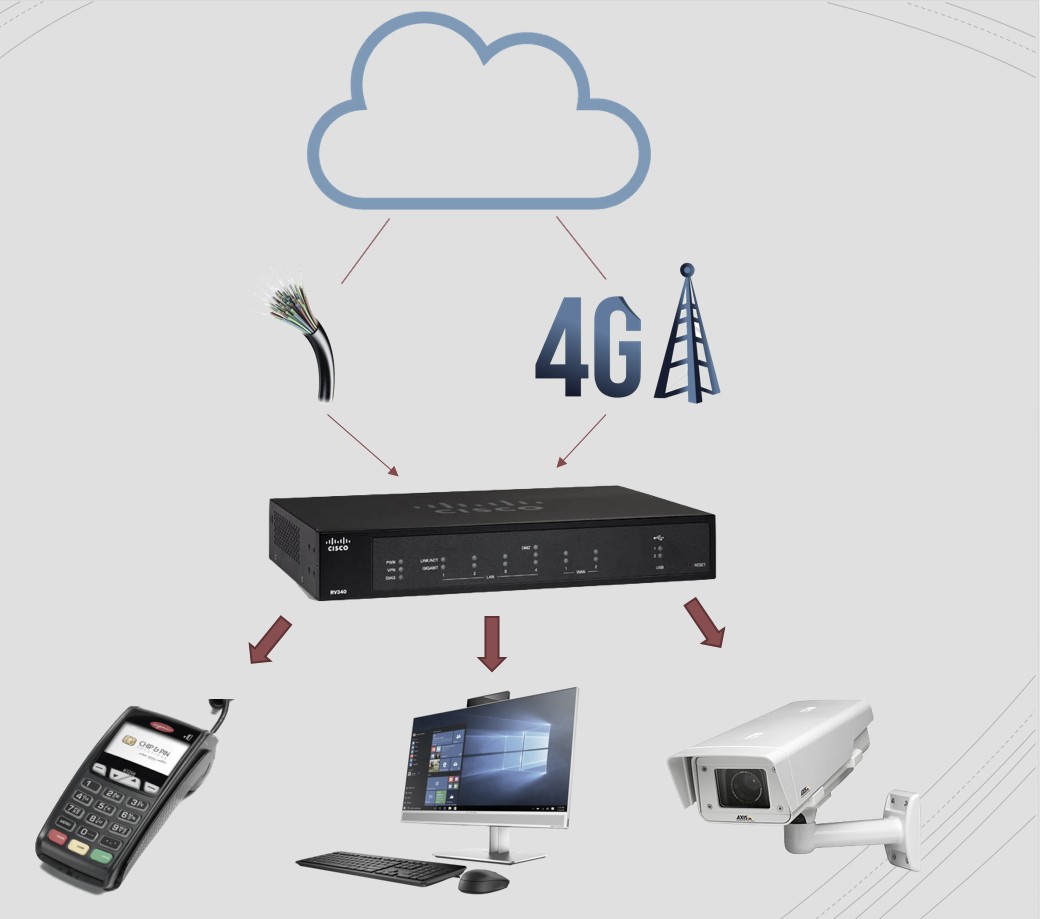 As a business owner, you can't go a moment without an internet connection.
With a 4G internet backup you have a redundant connection, so you are still operational in case of a possible failure. This way, you and your employees can continue working and your business will not grind to a halt.


We provide our services in the following regions:
Nijmegen, Wijchen, Beuningen, Lent, Oosterhout, Bemmel, Elst, Arnhem, Ooij, Millingen aan de Rijn, Kranenburg, Kleve, Groesbeek, Heilig Landstichting, Berg en Dal, Ubbergen, Malden, Heumen, Molenhoek, Mook & Middelaar, Plasmolen, Overasselt, Nederasselt, Grave, Cuijk, Beers, Katwijk, Linden, Haps, Mill, Wanroij, Rijkevoort, Volkel, Uden, Sint Anthonis, Stevensbeek, Boxmeer, Beugen, Oeffelt, Overloon, Venray, Oostrum, Wanssum, Well, Bergen, Nieuw Bergen, Siebengewald, Goch, Afferden, Heijen, Ven-Zelderheide, Milsbeek, Ottersum, Gennep