Endpoint Detection & Response
Endpoint Detection & Response (EDR).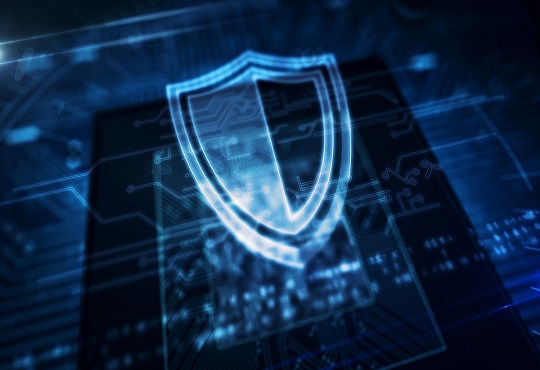 Unlike traditional Endpoint Protection solutions where based on virus definitions/updates a security application can distinguish between malicious software and non-malicious software, an EndPoint Detection & Response is equipped with artificial intelligence. This allows an EDR solution to work autonomously without being dependent on external updates. Unknown threats are better detected by means of AI technology.
Cyber Risks
Endpoint Detection & Response (EDR) identifies and mitigates the following cyber risks:

Ransomware: is a means of blackmail on the Internet. Literally translated, ransom means ransom. Ransomware is malware that encrypts (blocks) a computer and/or data on it and then demands money from the user to free the computer again through a fee-based decryption code.

Zero-day exploits: A zero-day attack is a computer threat that attempts to exploit weaknesses in software that are unknown to the software developer. Zero-day exploits are software that takes advantage of an actual security hole to carry out an attack. These are used or shared by attackers before the developers of the software have noticed and fixed this vulnerability.

Malware: Software that damages and disrupts devices, steals data, gains access to computer systems, and thereby causes chaos. There are numerous different types of malware: Computer viruses, Trojans, Spyware, Adware, Computer worm, Dialers, Keyloggers and Rootkits.

Zero-footprint: These types of attacks do not install new software on victims' computers, so most security tools do not notice them. They also work despite whitelisting. With that, only pre-approved installations are performed, this type of malware abuses applications that are already installed and approved.

Cryptojacking: also known as malicious cryptomining. This is an online threat that hides on a computer system and uses the computing power of the device to produce crypto currencies (online money),.
Prevention of Cyber Attacks
ContinYou provides prevention services that allow cyber attacks to be detected. To do this, we use the following techniques:

Dashboard alerts: find problems quickly with alerts on infected devices and automatic reboot notifications that appear directly in ContinYou's security dashboard.

Near real-time file analysis: the system can analyze files continuously, replacing time-consuming recurring scans.

Not dependent on updates: Prevention against the latest threats without having to wait for daily definition updates.

Offline protection: store artificial intelligence data on the endpoint to protect it offline as well. This avoids having to wait for updates, or waiting for the endpoint to connect to the cloud to check for reputation scores.

Machine learning: use machine learning to determine how best to respond to threats and adjust those responses over time.

Autonomous action: policy-based endpoint protection to neutralize threats automatically.
Detect and manage threats
ContinYou provides prevention services that allow for the management of detected cyber attacks. To do this, we use the following techniques:

Behavioral Artificial Intelligence Engines: use multiple AI engines that analyze data points to identify threats and determine if a response is needed.

Near real-time alerts: discover threat activity quickly with alerts when a threat is detected or neutralized.

Advanced threat insight: ContinYou see aggregate threat data (the current number of active threats and the number of threats found in a given time period) and view threats and solutions over time.

Threat summaries: ContinYou view information about specific threats, such as dates they were identified, dates they were reported, and their file names, along with links to the Google threat database and VirusTotal websites for more information.

Executive reporting and key findings: gain transparency about endpoint protection in reports such as user audit, critical events, check clearing, device inventory and job policies.

Forensic investigation: view an overview and storyline of an attack, so you can quickly understand the threat.

Raw Data Report: Details threat information, including timing, activities taken by the file.
Efficient security through smart automation
ContinYou can respond efficiently through smart automated systems:
Rapid agent deployment: ContinYou quickly add devices and apply policies based on device settings or client tree policies.

Integrated workflows: ContinYou integrates endpoint protection into your existing workflows through EDR service controls within the ContinYou dashboard.

Customized policies: ContinYou can deliver policy-driven protection tailored to your business, allowing/blocking USB, allowing/blocking endpoint traffic, and specifying the best automatic response.
Smart recovery options
ContinYou delivers smart recovery options if you business has been attacked:

Multiple Recovery Options: Our solution has multiple recovery options, from partial recovery to fully automated responses.

Enhanced quarantine: Through our central dashboard, we can prevent machines from further infecting the network. Machines can be placed in quarantine automatically if needed.

Automatic rollback: Attacks are automatically contained and neutralized, and compromised files are automatically replaced with the last known healthy version (Windows OS only). We always recommend an additional backup solution appropriate to your business processes.
The operation of our managed EDR solution:
ContinYou provides the EDR solution as a managed solution. This makes you complete of a proactive security solution.

Indicators of Compromise (IoC): IoCs allow organizations to quickly gain visibility into rogue digital activity at central points in the network. When your organization observes these activities, it's important to know what you can do to retrace which system is infected. When a system is affected, it is isolated from the network as quickly as possible. In this way, the damage is limited.

EDR: Resists, detects attacks. Furthermore, this is done independently of file formats. By means of visual overviews, ContinYou can provide a lot of insight into an attack. It quickly makes clear where the problem is, and how to reverse it.

Vulnerability Points: Checks for security vulnerabilities due to missing software updates or other changes. By preemptively patching these vulnerabilities, problems can be prevented.
We provide our services in the following regions:
Nijmegen, Wijchen, Beuningen, Lent, Oosterhout, Bemmel, Elst, Arnhem, Ooij, Millingen aan de Rijn, Kranenburg, Kleve, Groesbeek, Heilig Landstichting, Berg en Dal, Ubbergen, Malden, Heumen, Molenhoek, Mook & Middelaar, Plasmolen, Overasselt, Nederasselt, Grave, Cuijk, Beers, Katwijk, Linden, Haps, Mill, Wanroij, Rijkevoort, Volkel, Uden, Sint Anthonis, Stevensbeek, Boxmeer, Beugen, Oeffelt, Overloon, Venray, Oostrum, Wanssum, Well, Bergen, Nieuw Bergen, Siebengewald, Goch, Afferden, Heijen, Ven-Zelderheide, Milsbeek, Ottersum, Gennep