Fiber optic or DSL connection
Fiberglass Connection
Fiber optics is a technology that guarantees an ultra-fast internet connection. You can use several heavy-duty applications simultaneously with fiber optics. Services such as PINs, video conferencing, video telephony or camera surveillance function much faster and better with a fiber optic connection.


Unlimited possibilities with business fiber from ContinYou
Our specialty and very popular: business fiber with speeds up to 1,000 Mb/s. You literally have all the trumps in your hands. Just think: internet, telephony, online backup, pin transactions, alarm transmission, video conferencing, cloud computing, the new way of working and VPN. Everything is possible; speed and capacity are no longer limits. But... not every company is the same. ContinYou helps.
Internet via business fiber can be purchased from ContinYou at a speed starting at 10 Mb/s, up to a maximum of 1,000 Mb/s. Extremely fast internet! Stable and suitable for many applications. Our experts determine - together with you - the best choice for your company. Customization. We then supervise the entire process: from planning and digging to the final delivery of your fibre-optic connection. Efficient and professional!


Advantages of a fiber optic connection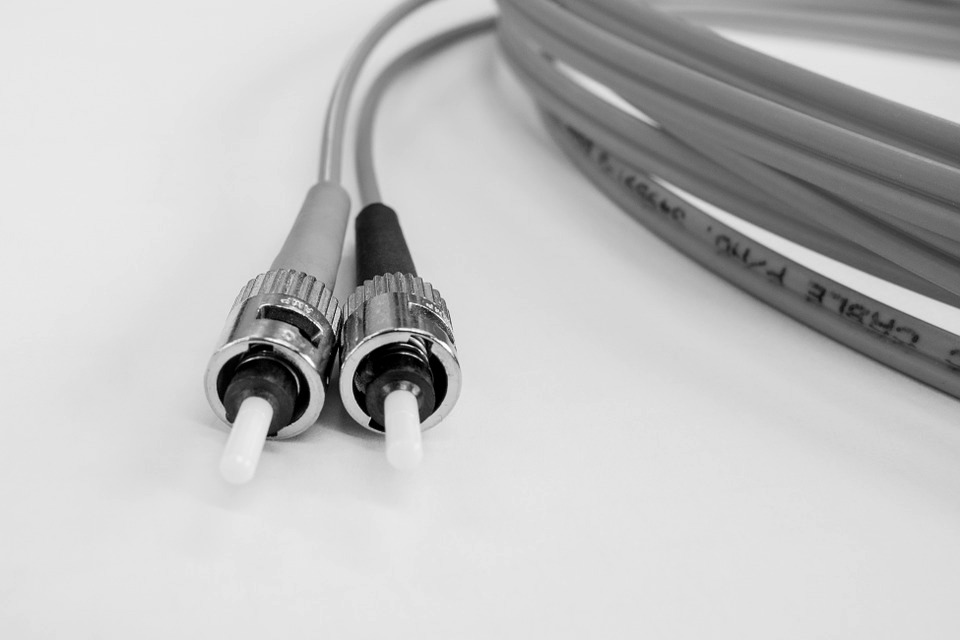 Guaranteed speed from 10 Mb/s up to 1,000 Mb/s!
Work at lightning speed: upload as fast as download
Available in the Netherlands
Customization
Connecting to company network
Simple scaling: ready for your company's growth
Local fiber initiatives
Als lokale ICT-dienstverlener en internetprovider is ContinYou betrokken bij lokale glasvezel initiatieven. Al onze glasvezelverbindingen zijn van uitstekende kwaliteit en bieden een stabiele verbinding met lage latency. Omdat het glasvezel betreft is deze verbinding symmetrisch dit betekend even snel uploaden als downloaden. ContinYou kan onder andere over de lokale initiatieven van E-Fiber en NDIX connecteren. Enkele gemeentes waar deze verbinding al beschikbaar is of op korte termijn beschikbaar komt:



- Gemeente Bergen
- Gemeente Mook & Middelaar
- Gemeente Gennep
- Gemeente Cuijk
- Gemeente Boxmeer
Proactive and redundant management of your internet connection
Without being aware of it, many services use the Internet continuously. The failure of your internet connection can result in stagnant business processes. ContinYou has therefore developed a service that proactively monitors your connection 24/7. This allows for immediate action to be taken in the event of a failure.

By purchasing an optional redundant (back-up) connection via ContinYou, this second Internet connection is automatically switched to in the event of a failure. Depending on your business location this can be VDSL or 4G. Once the problem is resolved, the primary fiber connection is put back into operation.

Knowing that your internet connection is guaranteed by ContinYou, you can focus 100% on your core business.


DSL connection
Fibre optic cables for an ultra-fast connection are not available at every location in the Netherlands. Laying these cables in-house involves high costs for an organization. In such a situation, a DSL connection is an excellent alternative.


Current situation and capabilities of your business?
ContinYou achieves optimal usability ease of use with both fiber optic and DSL connections, without you having to worry about it. We analyze your current situation and advise on the fiber or DSL options for your business.


We provide fiber optics in the following regions:
Nijmegen, Wijchen, Beuningen, Lent, Oosterhout, Bemmel, Elst, Arnhem, Ooij, Millingen aan de Rijn, Kranenburg, Kleve, Groesbeek, Heilig Landstichting, Berg en Dal, Ubbergen, Malden, Heumen, Molenhoek, Mook & Middelaar, Plasmolen, Overasselt, Nederasselt, Grave, Cuijk, Beers, Katwijk, Linden, Haps, Mill, Wanroij, Rijkevoort, Volkel, Uden, Sint Anthonis, Stevensbeek, Boxmeer, Beugen, Oeffelt, Overloon, Venray, Oostrum, Wanssum, Well, Bergen, Nieuw Bergen, Siebengewald, Goch, Afferden, Heijen, Ven-Zelderheide, Milsbeek, Ottersum, Gennep