Apple Consultancy
As a member of the Apple Consultancy Network, ContinYou is certified by Apple. This certification is handed out to companies that have expertise in the use of Apple products in the workplace.
Advice and management

ContinYou has the right know-how for both advice on purchasing and managing an existing Apple environment.
iPhone, iPad, Mac, Apple TV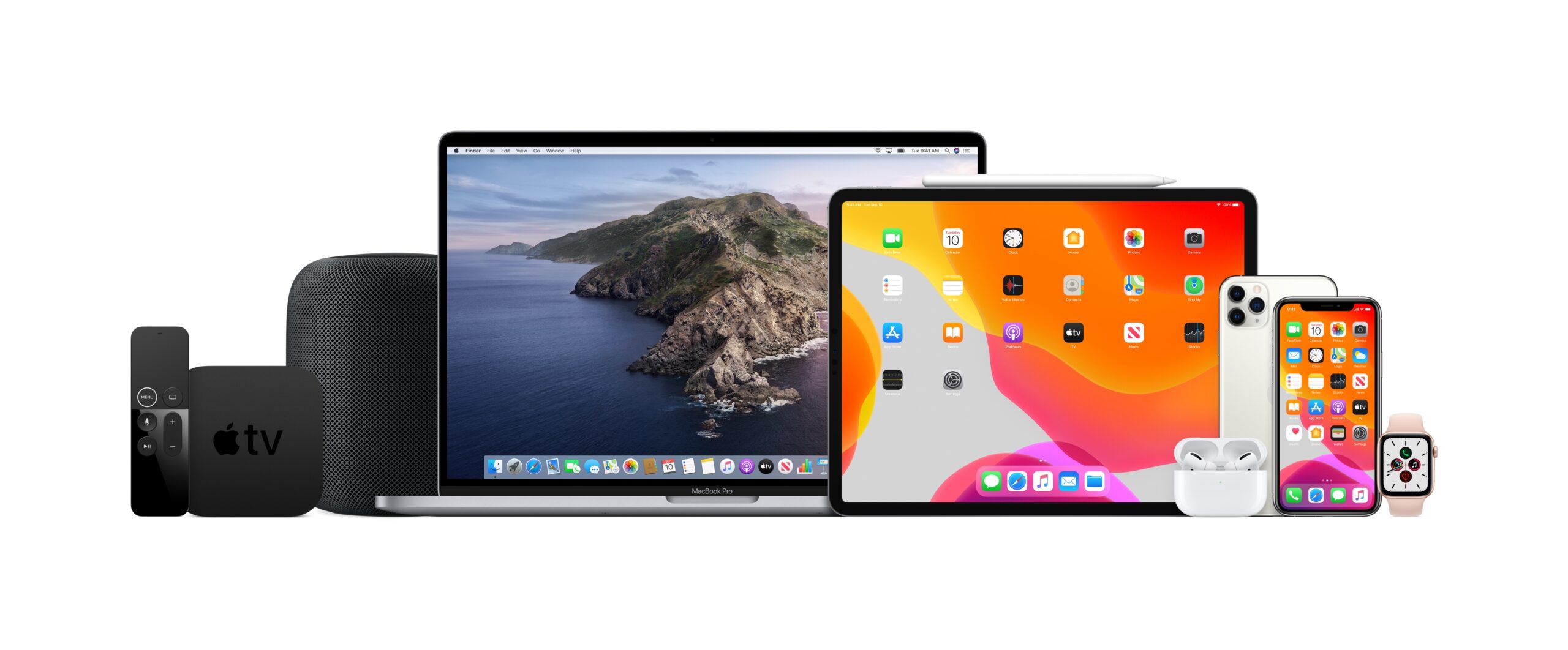 ContinYou specializes in a wide range of Apple products.
Check out our profile page on Apple.co.uk.


(Mobile) device management
With (mobile) device management, we are talking about managing devices. These can be mobile devices like iPhones, MacBooks, and iPads or desktops like iMacs and Mac Pros.

Mobile device management makes it possible to remotely manage devices, and roll out configurations to new devices. It also allows you to maintain control and an overview of the devices within your organization.

Here you can think of:

- Being able to lock, trace and wipe the device in case of theft or loss.
- Applying updates to all devices within the environment
- Shielding and access per employee or department
Security
A common misconception is that Macs are invulnerable to ransomware, malware, spyware, etc. Through advanced security solutions with artificial intelligence, these are not only detected but also immediately rendered harmless.
Cross platform
Mac and Windows combined in one environment. ContinYou not only supports Apple, also for combining Apple and Microsoft in a corporate environment ContinYou has the knowledge and tools ready.
We provide our services in the following regions:
Nijmegen, Wijchen, Beuningen, Lent, Oosterhout, Bemmel, Elst, Arnhem, Ooij, Millingen aan de Rijn, Kranenburg, Kleve, Groesbeek, Heilig Landstichting, Berg en Dal, Ubbergen, Malden, Heumen, Molenhoek, Mook & Middelaar, Plasmolen, Overasselt, Nederasselt, Grave, Cuijk, Beers, Katwijk, Linden, Haps, Mill, Wanroij, Rijkevoort, Volkel, Uden, Sint Anthonis, Stevensbeek, Boxmeer, Beugen, Oeffelt, Overloon, Venray, Oostrum, Wanssum, Well, Bergen, Nieuw Bergen, Siebengewald, Goch, Afferden, Heijen, Ven-Zelderheide, Milsbeek, Ottersum, Gennep